Customizing Assessment Windows and Completion Reports Follow
Overview: Literably allows district admins to set up to three assessment windows for a particular school year. These windows can be used for reporting purposes, such as completion reports. Completion reports can be downloaded by the below users and more directions on this are found in this Help Center article.
District admins
School admins
Directions to set up assessment windows:
Note before starting: you do NOT have to customize your assessment windows. If you do not edit your completion windows, your completion reports and dashboards will make use of our default assessment windows, which are the following:
Window 1: July 15 - December 1
Window 2: December 1 - April 1
Window 3: April 1 - July 15
1. Log into Literably
2. Click on your email in the top right and click "Set Calendar"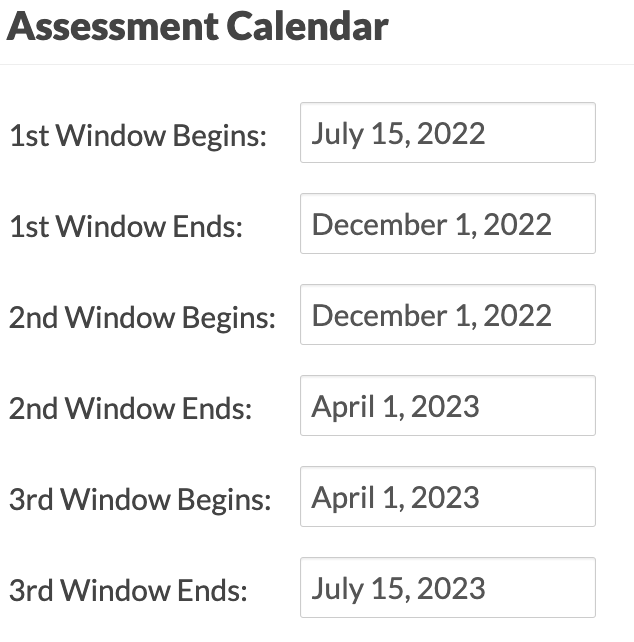 3. In each window field (see screenshot above), enter the dates in "full form," with the month name followed by the numeral of the day, a comma, and the year. If a date is not entered in this format, it will not be processed properly. For example, in one window field, you might enter:
February 2, 2020
Ensure that the end date of a particular assessment window precedes the start date of the assessment window that follows it, and that there are no gaps in between assessment windows.
If your assessment window dates do not change over time, you do not need to re-enter assessment windows each year; we will clone the assessment windows from the previous year each summer on July 15.