Literably's Phoneme Charts Follow
Overview: A "phoneme" is the smallest unit of human speech - like "ch" or "b." All words are made up of phonemes. For example, the word "shin" has three phonemes: "sh" "i" and "n."
Literably uses the phoneme charts below (video here), and each phoneme's corresponding spelling, when grading Foundational Skills (FS) and Oral Reading Fluency (ORF) assessments. The phoneme charts are also available here.
Here is a table of vowel phonemes: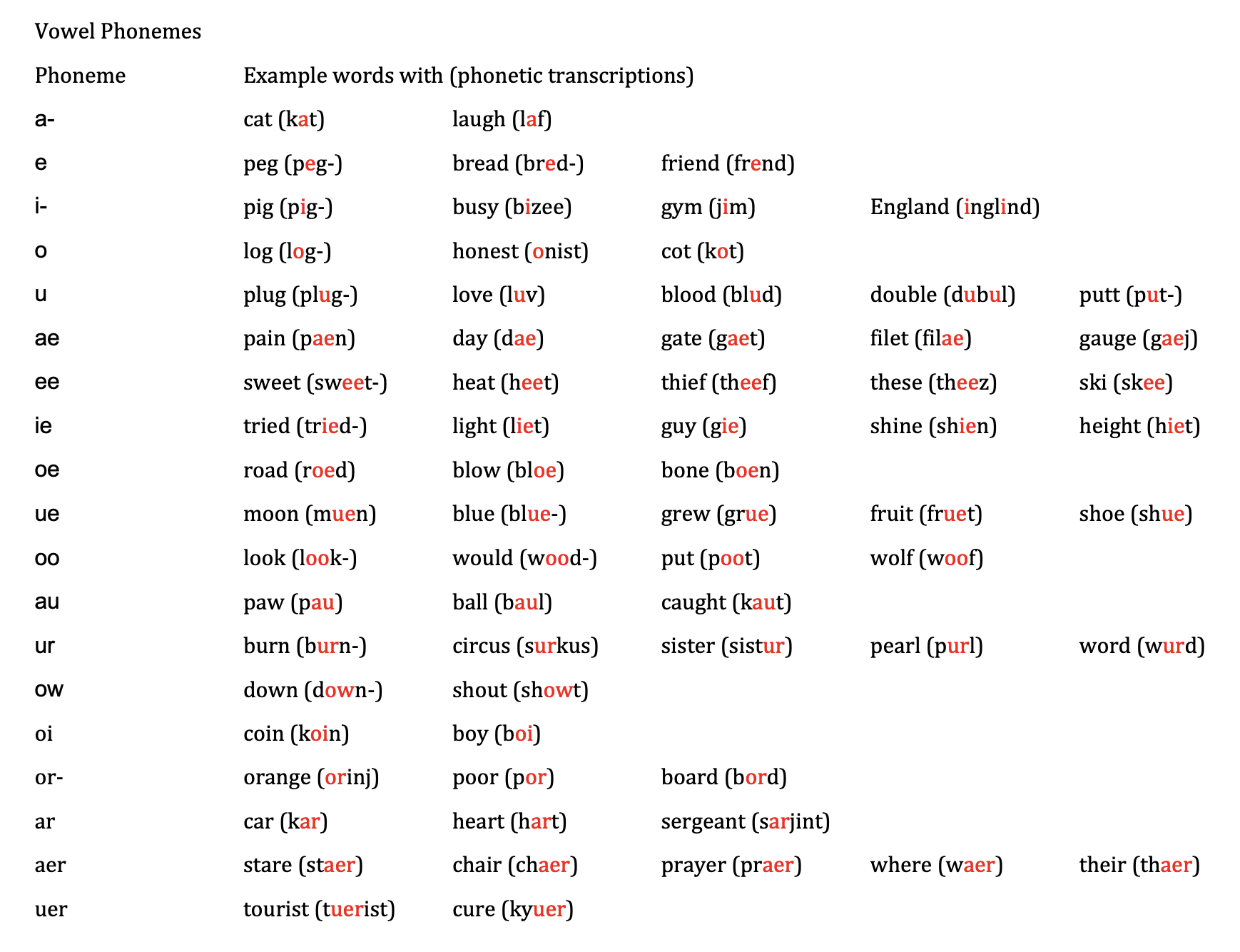 Here is a table of consonant phonemes: