Interpreting the Graded Assessment Page Follow
After students have assessed on Literably, teachers will receive an email notification with information about the student's accuracy, comprehension, WCPM and the recommended next assessment level. Once teachers have reviewed the email notification or reviewed their student's results on their dashboard, teachers may find it helpful to consider the below steps to further analyze a student's Literably assessment.
After analyzing the assessment using these steps, teachers should determine whether they feel that they have found the student's instructional (and estimated independent) level. If helpful, they can follow the steps outlined in the Assessment Rounds/Reassessing flow chart and continue the assessment process.
Please note that the below information is intended as a starting point to begin data analysis. Each school and district utilizing Literably may have their own curricula and data analysis process. The below process is not intended to replace these systems. Rather, the below steps serve as suggestions and can be used in conjunction with a school's or district's current curriculum.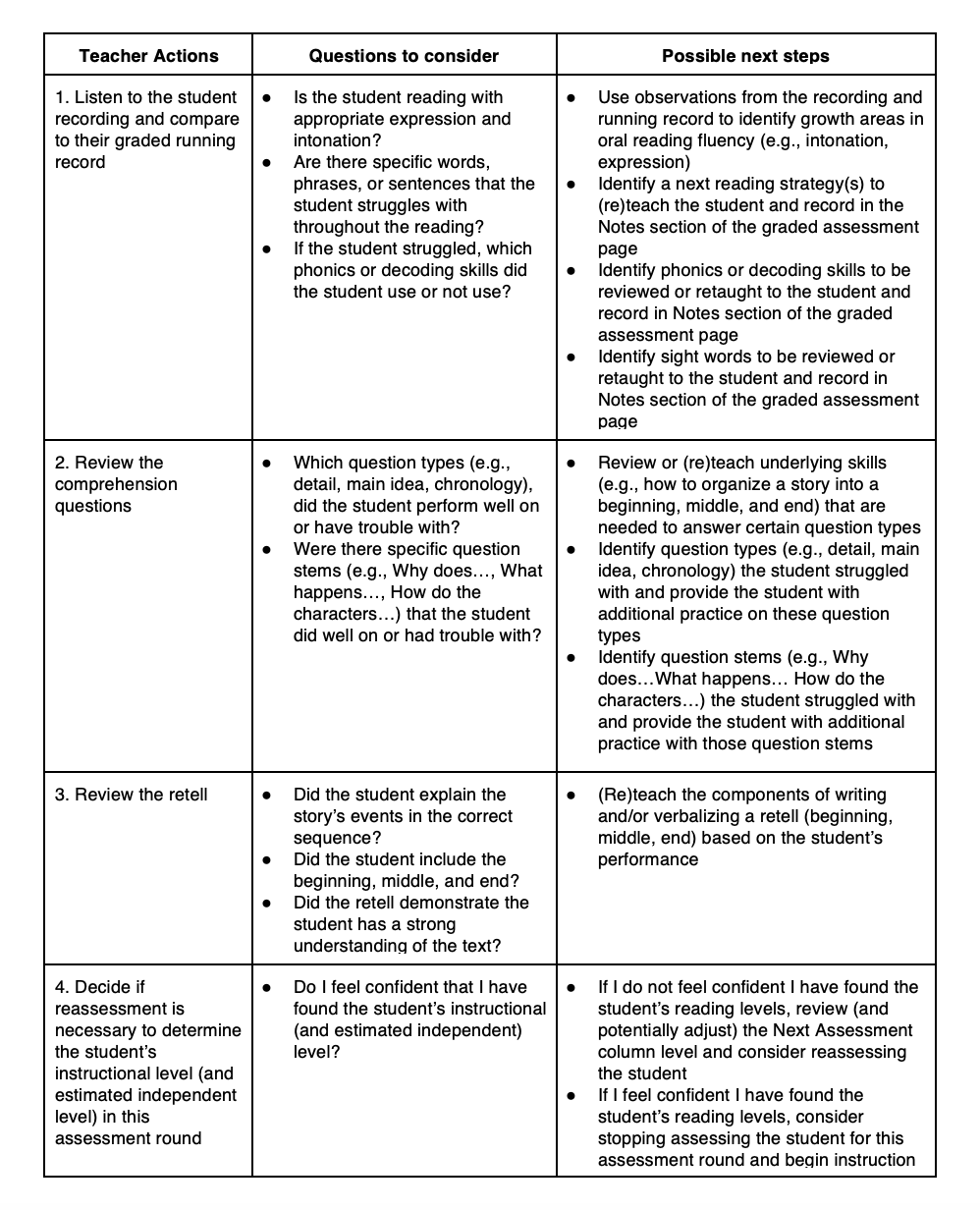 This table can be downloaded below for printing.