How to Troubleshoot Microphone Issues (e.g., Zero Volume) Follow
For Windows/Chrome:
1. Enable the microphone in the Chrome browser
Make sure to enable the microphone in Chrome using these directions, and check that access to the microphone isn't blocked in the "Privacy and security" settings (more details here).
Note: if your devices are managed by your district/school IT administrator, is it possible that they have set up restrictions to the microphone (more details here).
2. Check your Windows microphone settings
Directions here: Windows 10
3. If using headphones, disconnect the headphones and try again.
4. Quit Chrome
If the above do not work and you're using the Chrome browser, then completely quit Chrome, re-open and retry.
For Mac:
Mac: System Preferences > Sound > Input. Make sure the appropriate microphone is selected. Slide Input volume to the right. When you talk, the Input level indicator should indicate that it's picking up sound.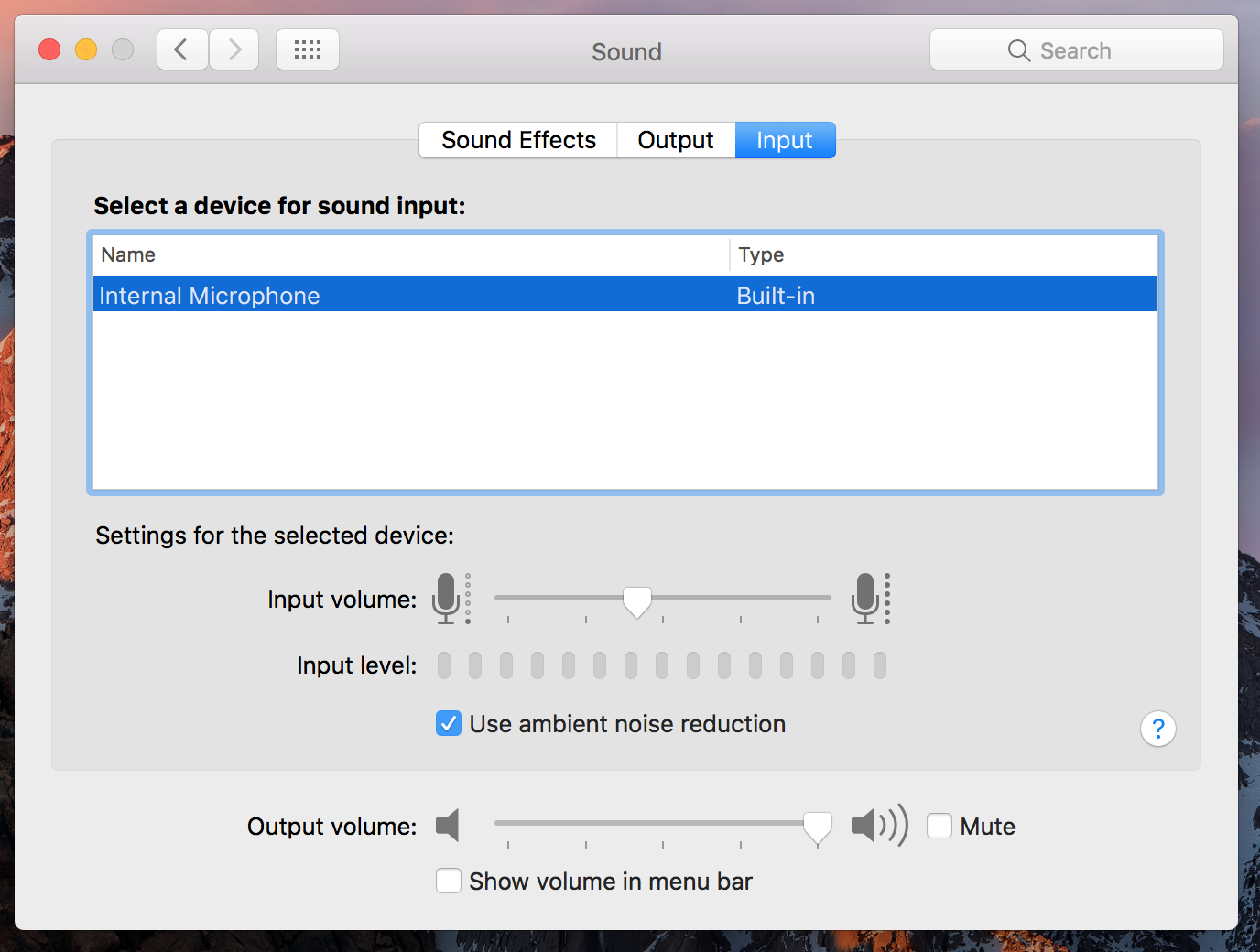 How to check Mac microphone settings:
If none of these approaches resolves your issue, please email support@literably.com.
For iPad:
If the Literably app does not have access to the microphone on an iPad, you will likely see this message: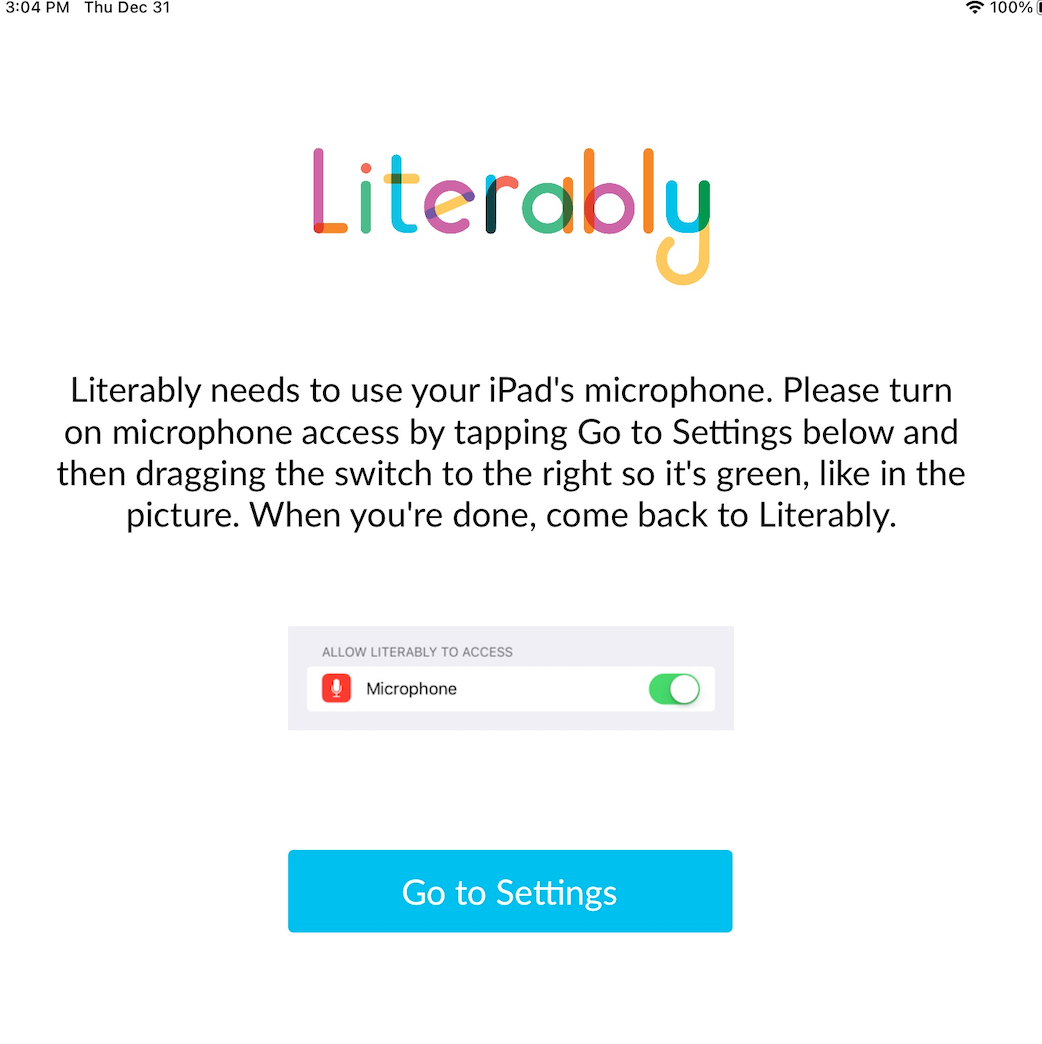 Make sure that Literably has access to the microphone in "Settings":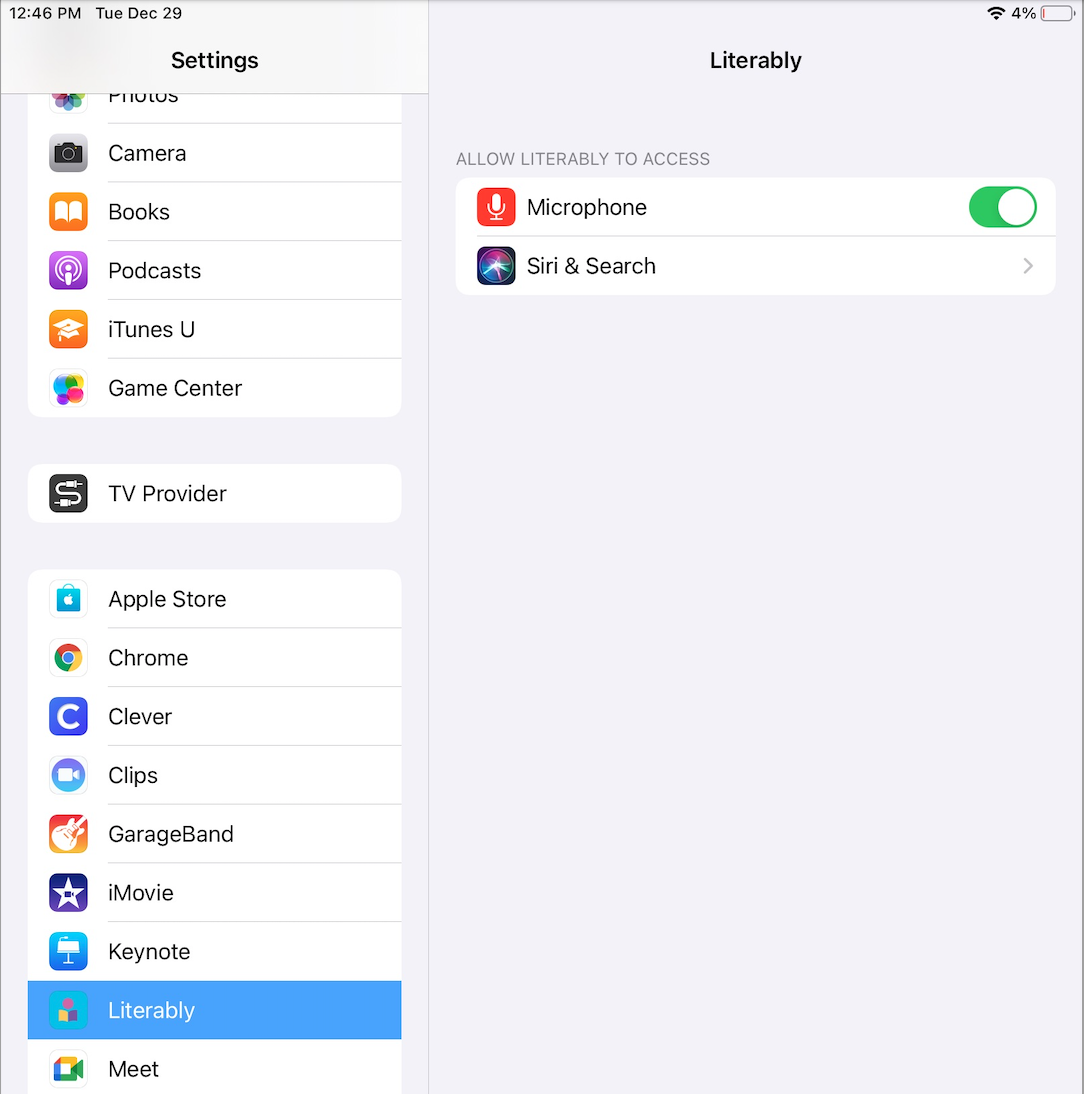 In addition, if a student is simultaneously signed into a Zoom meeting while assessing in Literably on an iPad, muting his/her sound in Zoom may yield a "Zero Volume" recording. Make sure the Zoom audio is NOT muted to troubleshoot this.