Enabling My Microphone on Google Chrome Follow
When assessing on a computer using the Google Chrome browser, you'll need to give Chrome permission to access your microphone:
How do I give Chrome permission?
Your browser should ask for permission to access the microphone the first time you use Literably. You should only need to give Literably permission once.
When you log into Literably as a student and see the following message, click Allow.
How do I re-enable access to the microphone in Chrome?
If you do not get a prompt to enable your microphone, or you begin assessing on Literably and get an alert at the beginning of a session about enabling your microphone, follow these steps:
Start by clicking the small microphone icon in the right corner of the browser address bar.

In the pop up that appears, select "Always allow https://www.literably.com to access your microphone," and then click Done.

What should I do if I see this screen?
You might be seeing this message if your device has blocked Literably from accessing the microphone. To check this, go to your Chrome settings (red arrow below), then "Privacy and security," "Site Controls," and "Microphone":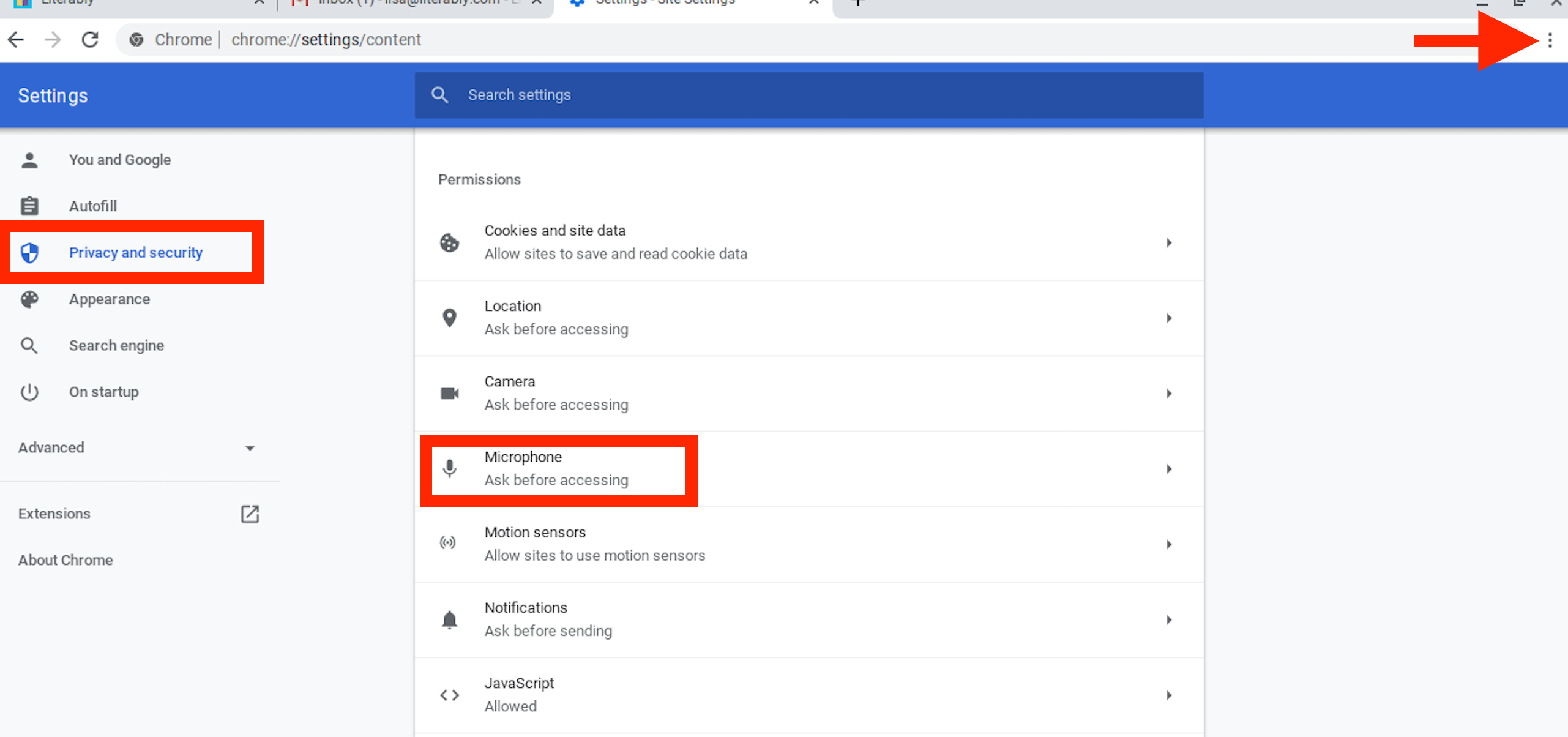 If you microphone is blocked, you will see Literaby listed under "Block." Remove Literably from the block list using the trash can icon, and make sure "Ask before accessing" is enabled:
Log into Literably and try taking the assessment again. This time, be sure to allow Literably access to the microphone using the instructions at the top of this article.
My browser has access to the microphone but Literably still can't hear my child. What do I do?
You may need to change your system preferences to recognize your device's internal microphone. See instructions here.